"Busy"
Do you know how many things in my job list? Let me list them all...
(1) Lab reports
Looking easy but when I start them all, they requires a lot of analytical thinking. Chemist must have a good analytical skills! If you understand what the picture above is talking about, there're lots of linky and thinky chemical structures for me to solve! Hate them and can't avoid them. Just like what I've said
last time
about the spectroscopy course.
Done halfway in Dr. Lim's organic analysis report and still thinking how to write Dr. Hnin's CMC. I mean "
Critical Micelle Concentration
" so don't think the CMC I know personally. Actually, I've settled the calculation part and the report just left me with the fully written text. Wanna finish them before this coming Sunday!
(2) Tests
I will have a test right after my CNY week. Can't blame the lecturer by setting the quiz in the no-mood-about-your-studies week. Plus, I left my notes on that subject at Kampar. So, there will be 4 days for me to prep myself.
There'll be tests on other weeks as well. They come like M-16.
(3) Assignments
Before my CNY week, I've almost finish up with my Moral studies assignment. Just left the presentation slide points and a bit of touch up on the reports. About my interpersonal communication assignment, I don't know how we are going to start and we discuss our movie review... right before our lecturer asking us to send the movie that our group picked. So, it's kinda hanging upside down and I hope I can see some progress on next week.
If you are involved with me in IPC, please start working the assignment.
I mean it.
(4) Chemistry e-Society blog site
I've just got my friend to become my helper. Haven't discuss yet with him about the blog but I just need his expertise and creativity to fill my vision on this issue. I'm still learning to blog effectively, create visuals with Photoshop and enhance the recognition of a site.
One step at a time.
(5) Blog posts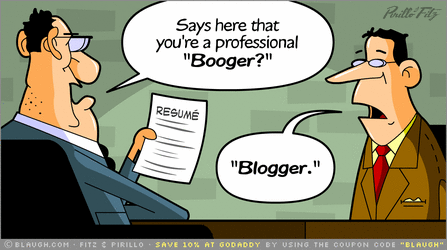 Currently, I still abandon my flog,
How's My Taste?
because I don't have much time to make reviews. But still, I have some stories to talk about in it. So, it will be inactive in the mean time but not forever.
About this blogs, there're way to much pictures to blog. Including the latest ones like Chinese New Year. I've some old photos but the stories might be outdated. Hope you guys enjoy my outdated stories... :P
Plus, I still need to continue my UTAR Survival Kits for the UTAR newbies.
Augh! I wonder how bloggers like Nicolekiss and all of them can spend their time on blogging. Do they have super powers or tactics to be pro-bloggers? I would like to know and get a piece of advice from them! :)
(6) Etcs...
Still got lots of work to be done. Particularly, the minor ones.
In the end, I still need to do lots of things but I try to update my blogy. My facebook will be updated frequently. Thanks to Twitter and TwitterBar for giving me a space to mini blogging my current status.
I will put this sign at my door.
Hope to blog my CNY events next week!
A bientot!