Sigh. I can't believe that I've passed through 2010 and running forward on 2011. And here's come the CNY 2011. There's time for me now a bit sadness due to some family problem but hey, I hope I can get through this as I'm happy, happy, happy to have consecutive four days of festive celebration.
Not forgetting about...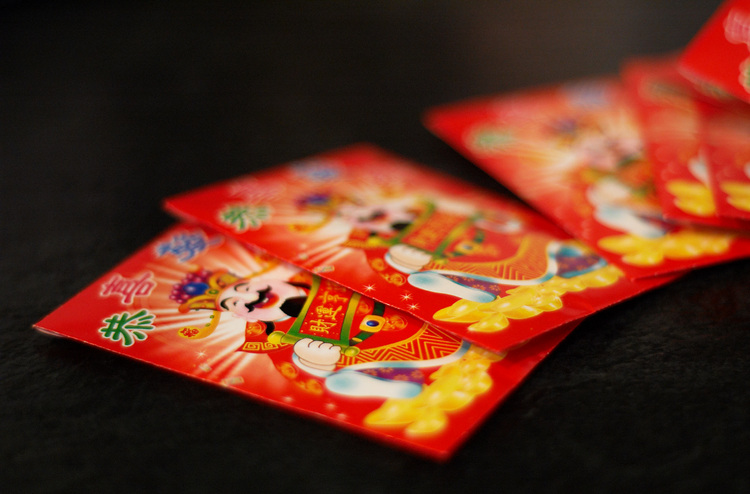 My beloved ang pows. Not to be greedy but hopefully, I can get quite a sum from it.
Not to mention, I have another two things (or more) things to do during CNY.
Lab report. Only one. I think I'm gonna do it tomorrow.
Fixing somebody computer. I earned during this time. Tee hee. But kind of a disturbance but I'm promised my customer to do it.
My damn THESIS!!! I haven't really get on it. I'm doing a lot of patch work but I need to connect them! OMG, when I think of my supervisor, I really don't have a concrete answer for her about it. Erm, I think I can survive on it, but not in the last minute. This is a no-no game.
Anyway, after this CNY, I have a tough journey to pass. My once-in-a-lifetime journey. There'll be no second time. My graduation time.
I heard from TV programme about Feng Shui Zodiac on 8TV. The sifu said those who are dragon zodiac will have a good fortune in this bunny year. For me, I have a good prospective on my workplace (which I'm gonna find after my degree study), meet a lot of seniors that can help me and
ahem
, a bit of luck in love relationship.
We (dragon zodiacs) must take this opportunity to look for partners. It's a good time and don't miss it!
This is his words. So about me, erm, I think I just pass as I'm still in education line and I want to focus more on my path which builds up my foundation of my future life. That's why I said, no-no game time. About love, I think I just let it come on another time.
Like wise, I still like to be a bachelor. Single with freedom. :P
Okay! End my words now and heads up to my bed for the CNY Cho 1. Good night peeps and once again,
HAPPY CHINESE NEW YEAR TO ALL & HAVE A PROSPEROUS YEAR AHEAD. BEST WISHES TO EVERYONE OF YOU.
A bientot!